The EcoDiesel is Back on The Ram 1500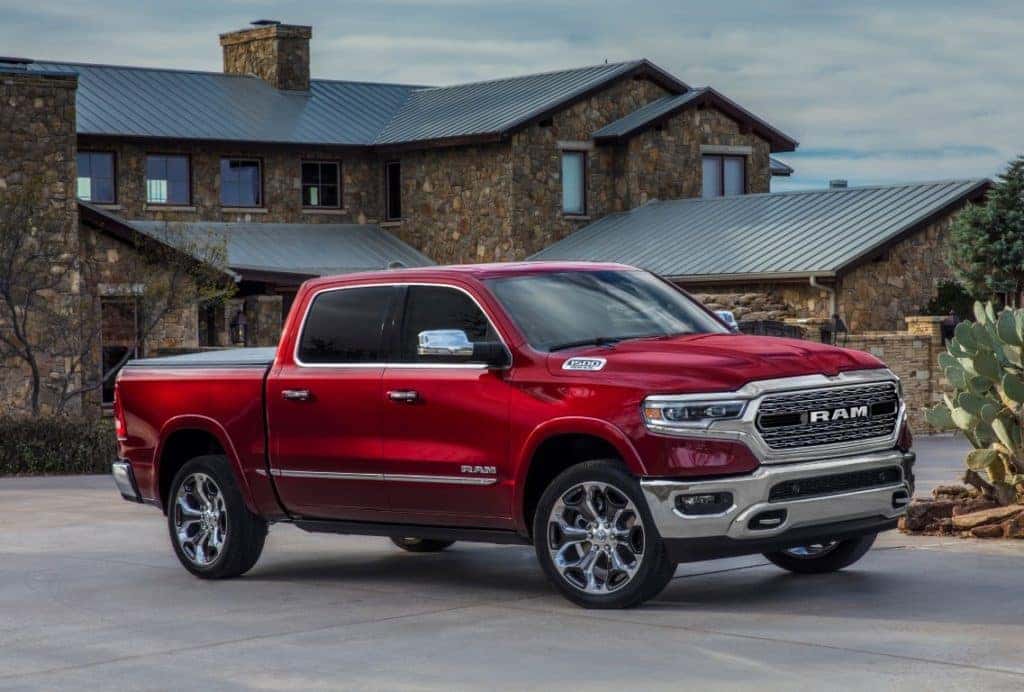 The EcoDiesel is back!
For 2020, you can get your Ram 1500 with the 3.0-liter turbocharged V6 diesel engine. This engine offers 480 pound-feet of torque – the highest torque of any power plant in its class! That translates into true pulling power for higher payload and towing capacities, while achieving improved fuel economy.
Having the EcoDiesel under the hood means maximum capability. With the EcoDiesel, you can tow up to 12,560 pounds.
It is also one of the most efficient engines in its class. A 4X2 Ram 1500 with the EcoDiesel engine can achieve up to 32 MPG on the highway. Four-wheel drive models can achieve up to 29 MPG on the highway, as well. In fact, an EcoDiesel with the extended fuel tank can give you a range over 1,000 miles. This is highest among all pickup trucks!
The Ram 1500 is already one of best engineered pickup trucks sold today. Class-exclusive air suspension enhances fuel economy, improves ride control, off-road capability, ease of entry and exit, cargo-loading effort, and features automatic load leveling.
Pricing for a 2020 Ram 1500 with the EcoDiesel engine starts at $36,890. It is available on all trim levels, including the Rebel. The combination of the Rebel trim with an EcoDiesel makes turns this truck into an off-road beast!
Want to see the difference an EcoDiesel makes on a Ram 1500? Stop by Superior Jeep-Ram and test drive one today!