Section 179 Specials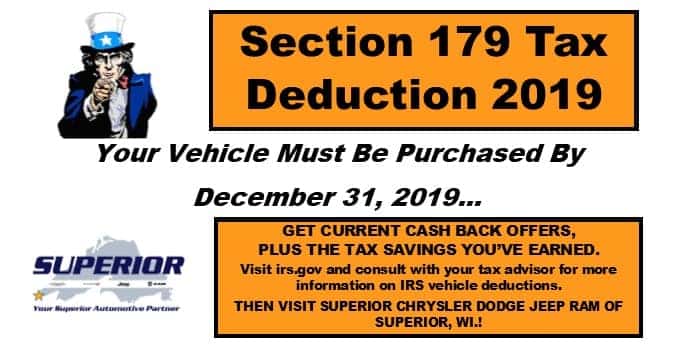 What is Section 179
Section 179 of the IRS tax code allows for qualifying purchases of equipment and software to be deducted up to the full purchase price of your gross income. The tax code was written to encourage business owners to buy equipment and reinvest into their business, provided it is utilized for more than 50% business use. Visit www.section179.org for details.
Who qualifies
All businesses that purchase, finance, and/or lease new or used business equipment during tax year 2019 should qualify for the Section 179 Deduction (assuming they spend less than $3,500,000).
Most tangible goods used by American businesses including business-use vehicles (restrictions apply) qualify for the Section 179 Deduction.
To qualify for the Section 179 Deduction, the vehicle must be placed into service between January 1, 2019 and December 31, 2019.
Please consult with your tax advisor to see how you can take advantage of this before purchase. Would you like to see how a section 179 could benefit your business? A section 179 calculator can be found here.
What are the commercial vehicles that Superior Jeep Ram offers?
At Superior Jeep Ram we off the full range of Ram vehicles:
the half ton Ram 1500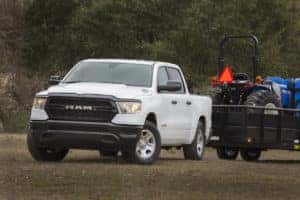 the 3/4 ton Ram 2500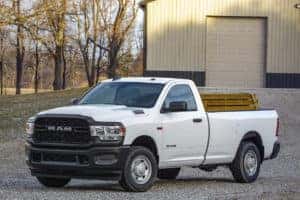 the one ton Ram 3500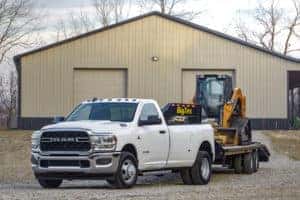 We also offer the Ram Chassis Cab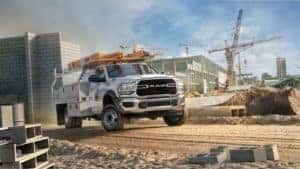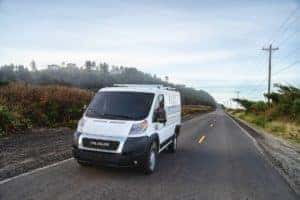 the Promaster City Van as well.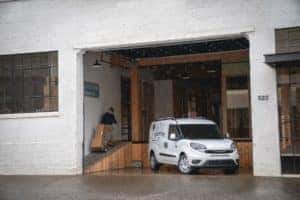 Contact us today and we will help you find the right Jeep and Ram vehicles for your business needs
*NOTE: The information supplied here is provided as a public service. It should not be construed as tax advice or as a promise of potential savings or reduced tax liability. Individual tax situations may vary. Federal rules and tax guidelines are subject to change. For more information about the Section 179 expense write-off or other business vehicle expense write-offs, you should consult your tax advisor for complete rules applicable to your transaction and visit the Internal Revenue website at www.irs.gov.
*This analysis applies only to vehicles placed in service in the United States after December 31, 2018 and by December 31, 2019 with no written binding contract for acquisition in effect before January 1, 2019. Consult your tax advisor as to the proper tax treatment of all business-vehicle purchases. Not all buyers will qualify for all offers. For all offers, take new retail delivery from dealer stock by 12/31/2019. See dealer qualifications and complete details.