Ram Pro Master City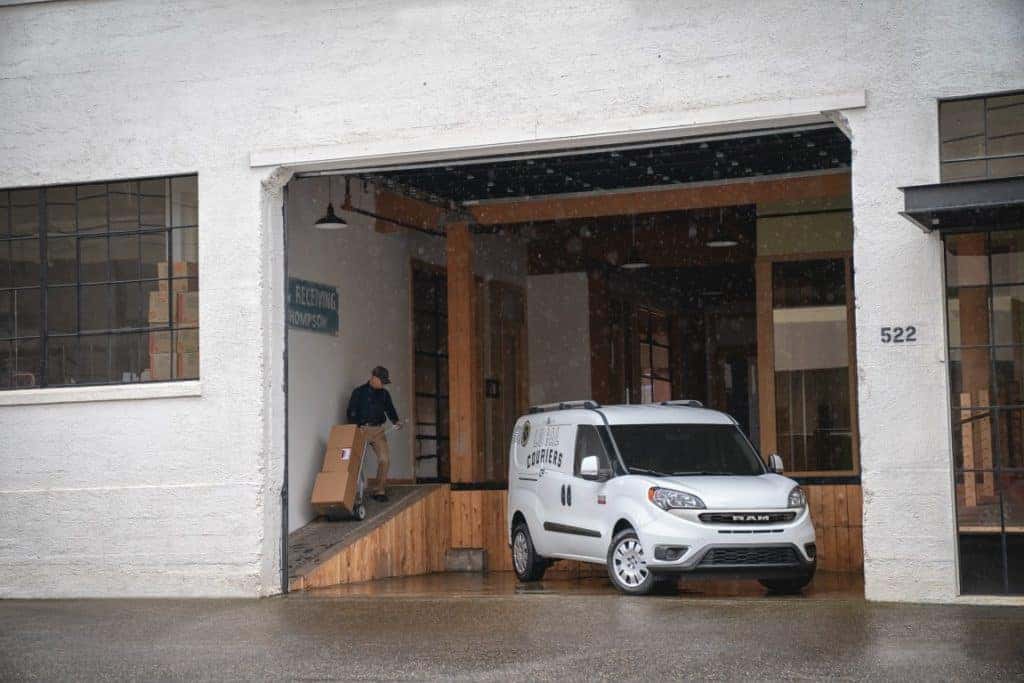 Not all vans can do the same job.
Take the florist down on Tower Avenue. They only need enough room for several bouquets for the wedding, including a centerpiece. A home-based electronics repair person that does house calls needs just enough room for tools to work on computers, flat-screen televisions and all the small tech goodies around the house. Then, there is the local pizza place off of U.S. Highway 2 that can deliver a dozen piping hot pies to every house on the block or to the local business.
These jobs do not require a large van. Luckily, there is something that fits their needs perfectly.
Meet the Ram ProMaster City – all the van you'll ever need for the Twin Ports!
The Ram ProMaster City is a van that is small enough for those kinds of jobs. Plus, it offers a lot of interior space and comfort, a great choice of Uconnect connectivity options, and operational economy that fits everyone's budget. Yet, its size is right for anywhere it needs to work in town or beyond.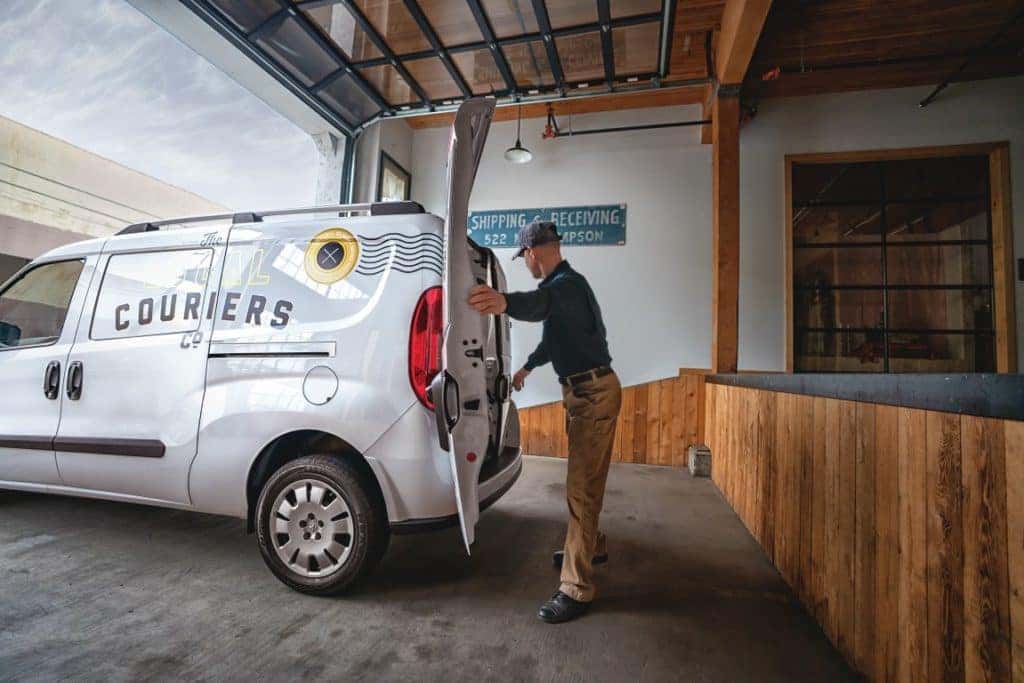 The main advantage of the ProMaster City is front-wheel drive. Having a front-wheel-drive configuration offers two things: the first being a lower, flatter floor for loading and working on, and the second being better traction in inclement weather. It is built with a unit-body construction for a solid structure from the cab to the rear doors. Overall, the ProMaster City and its lower center of gravity have greater stability under load and in varying road conditions to get the job done.
Being front-wheel drive, one would ask how strong the rear end will be. Being small and with an integrated unit-body structure, the rear suspension is designed for a GVW Rating of 9,350 pounds. It is also designed to maintain a level ride height, even under a heavy load.
Underneath the ProMaster City's hood is the proven 2.4-liter Tigershark Multiair 2 four-cylinder engine. With 178 horsepower on tap, the ProMaster City can do the job with ease. The nine-speed automatic makes it even more efficient. Together, they can get up to 28 MPG on the highway with a maximum fuel range of 464 miles. Great fuel economy means better returns on the budget and the books.
The driver and passenger have a cab designed for high productivity. A no-nonsense instrument panel is also available with an Uconnect infotainment system with Bluetooth connectivity for better hands-free communications. The driver sits somewhere between car and crossover height for a better field of vision at street level.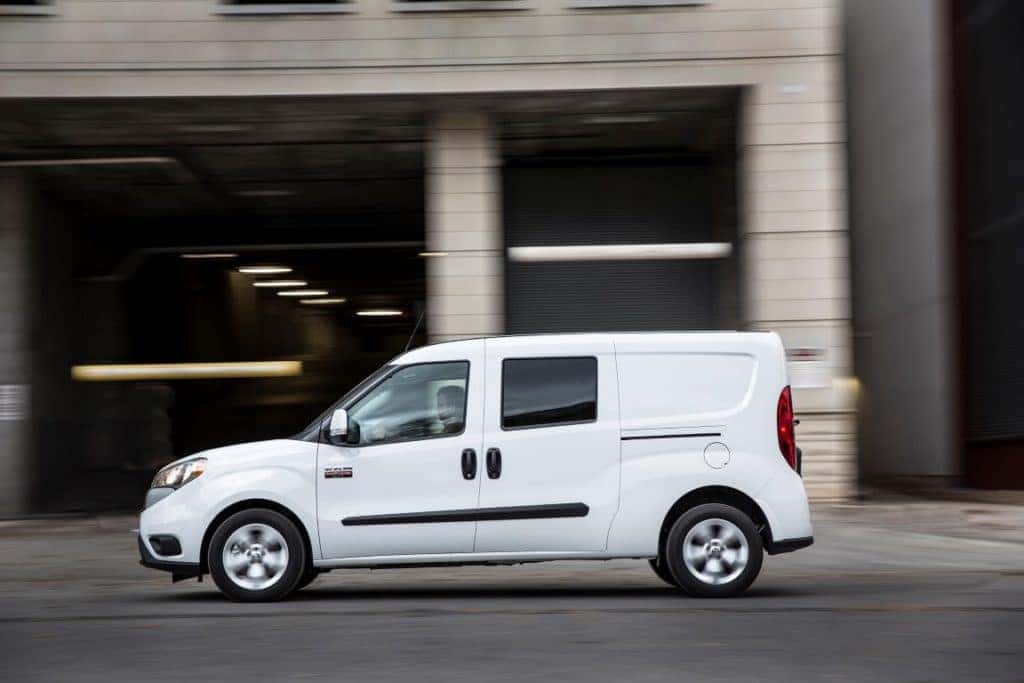 In the back, there are 131.7 cubic feet of cargo space. Between the wheels, there are 48.4 inches of width for carrying drywall or plywood. The ProMaster City also has a maximum payload of 1,883 pounds. All three of these numbers are best-in-class. Access is available with dual sliding side doors and offset split rear doors. Upfit options are made easier with vertical side panels. If a customer needs to do more, the ProMaster City can tow up to 2,000 pounds.
A customer can choose from two cargo vans and two wagons. The latter offers an extra row of seating to bring more crew members to the job site. The van comes in a Tradesman and an SLT trim, depending on cabin comfort needs. The same with the wagon – available in base and SLT trims.
In all, the ProMaster City is designed for maximum uptime. The longer the ProMaster City is on the road, it will achieve maximum profitability for both owner and operator.
Buying a ProMaster City entitles the customer to a new world of support provided by Ram Commercial. Van customers would be able to shop for upfit options to customize their workspace from various vendors. Once a customer's ProMaster City is work ready, they are supported with Ram's own BusinessLink – a program for small business towards easier purchasing of vehicles and a high level of support to keep their ProMaster City on the road.
Pricing starts from $24,380.
See the Ram ProMaster City at Benna Chrysler Jeep Dodge Ram – the Twin Ports home for MOPAR.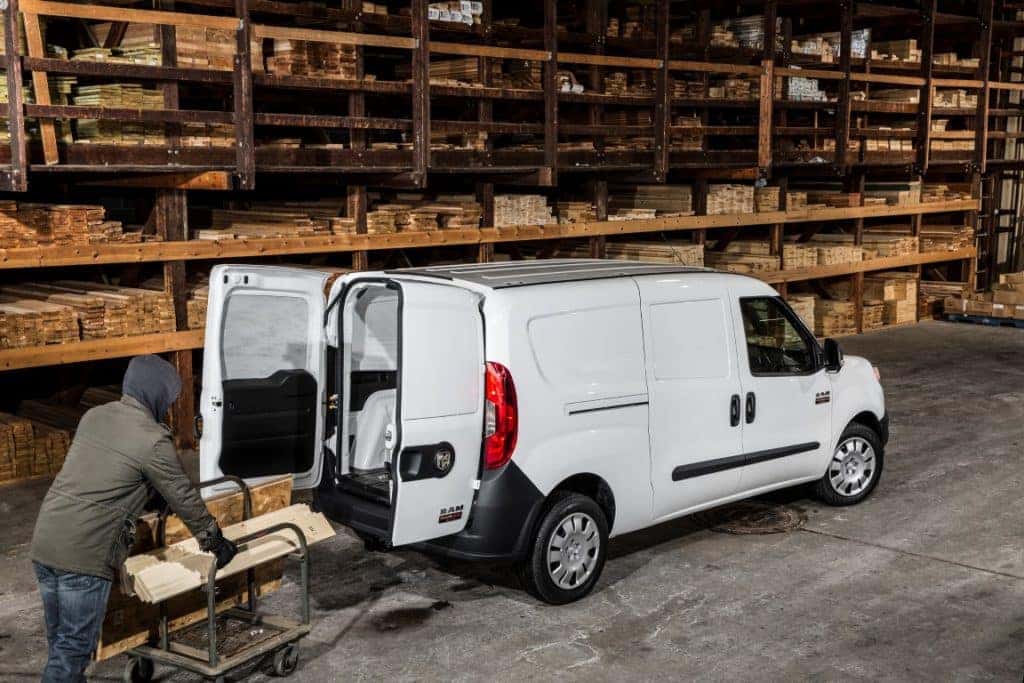 RAM PROMASTER CITY
Tradesman Cargo Van – $24,380
Best-in-Class Highway Fuel Economy of 28 MPG
Best-in-Class 178 Horsepower and Best-in-Class 174 Pound-Feet of Torque
Class-Exclusive Bi-Link Coil Rear Suspension
Best-in-Class Cargo Capacity of 131.7 Cubic Feet and Best-in-Class Payload of 1,883 Pounds
Tradesman SLT Cargo Van – $26,130
Best-in-Class Highway Fuel Economy of 28 MPG
Oil Change Intervals of up to 10,000 Miles
Best-in-Class Cargo Capacity of up to 131.7 Cubic Feet
Best-in-Class Cargo Width of 48.4 Inches Between Wheel Wells
Uconnect® 3 Featuring Hands-Free Calling and Bluetooth® Streaming Audio
Wagon – $26,030
Best-in-Class Highway Fuel Economy of 28 MPG
Class-Exclusive Nine-Speed Automatic Transmission
Oil Change Intervals up to 10,000 Miles
Seven Airbags with Supplemental Side-Curtain Front and Rear Airbags
Class-Exclusive Bi-Link Coil Rear Suspension
Wagon SLT – $27,680
Best-in-Class Highway Fuel Economy of 28 MPG
Class-Exclusive Nine-Speed Automatic Transmission
Seven Airbags with Supplemental Side-Curtain Front and Rear Airbags
Class-Exclusive Bi-Link Coil Rear Suspension
ParkView® Rear Back Up Camera and Available ParkSense® Rear Park Assist System