Ram Heavy Duty Pickups – Motor Trend's Truck of The Year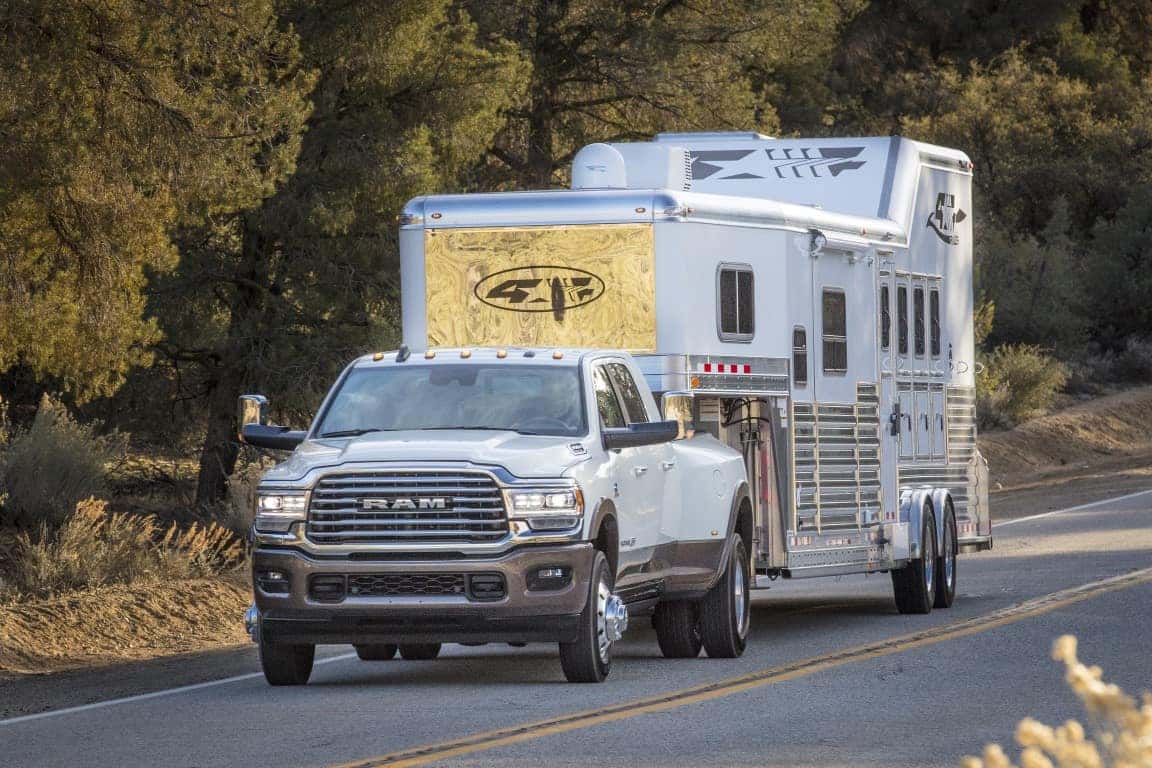 A year ago, Motor Trend magazine awarded its Truck of The Year to the new Ram 1500. The most advanced and engineered half-ton pickup truck showed its mettle as it leads the segment with many innovations, such as fully independent suspension, available automatic four-corner air suspension, and the new 12-inch UConnect infotainment system.
This year saw the arrival of a new and improved Ram Heavy Duty Pickup truck. The innovations continue with more torque for the Cummins diesel engine on the 3500, as well as the addition of the UConnect 12-inch infotainment system.
It came as no surprise that Motor Trend would award their Truck of The Year to the Ram 2500 and 3500 Heavy Duty pickup lineup.
In awarding the Truck of The Year to the Ram 2500 and 3500, Editor-in-Chief Edward Loh said that they are "engineered for work and play…[our trucks] reward true truckers with unflappable powertrains, sumptuous, high-tech interiors and a range of thoughtful utility features."
This makes it two years in a row for Ram to win one of the most prestigious awards in the business. In the ten-year history of the Ram Brand, this is our fifth award from Motor Trend.
An award-winning truck is something to celebrate – and to drive! See the award-winning Ram Heavy Duty pickup trucks at Superior Jeep Ram – the Twin Ports home for hard-working trucks! Stop on by, take a test drive, and bring a winner home today!