Introducing The 2021 Chrysler Pacifica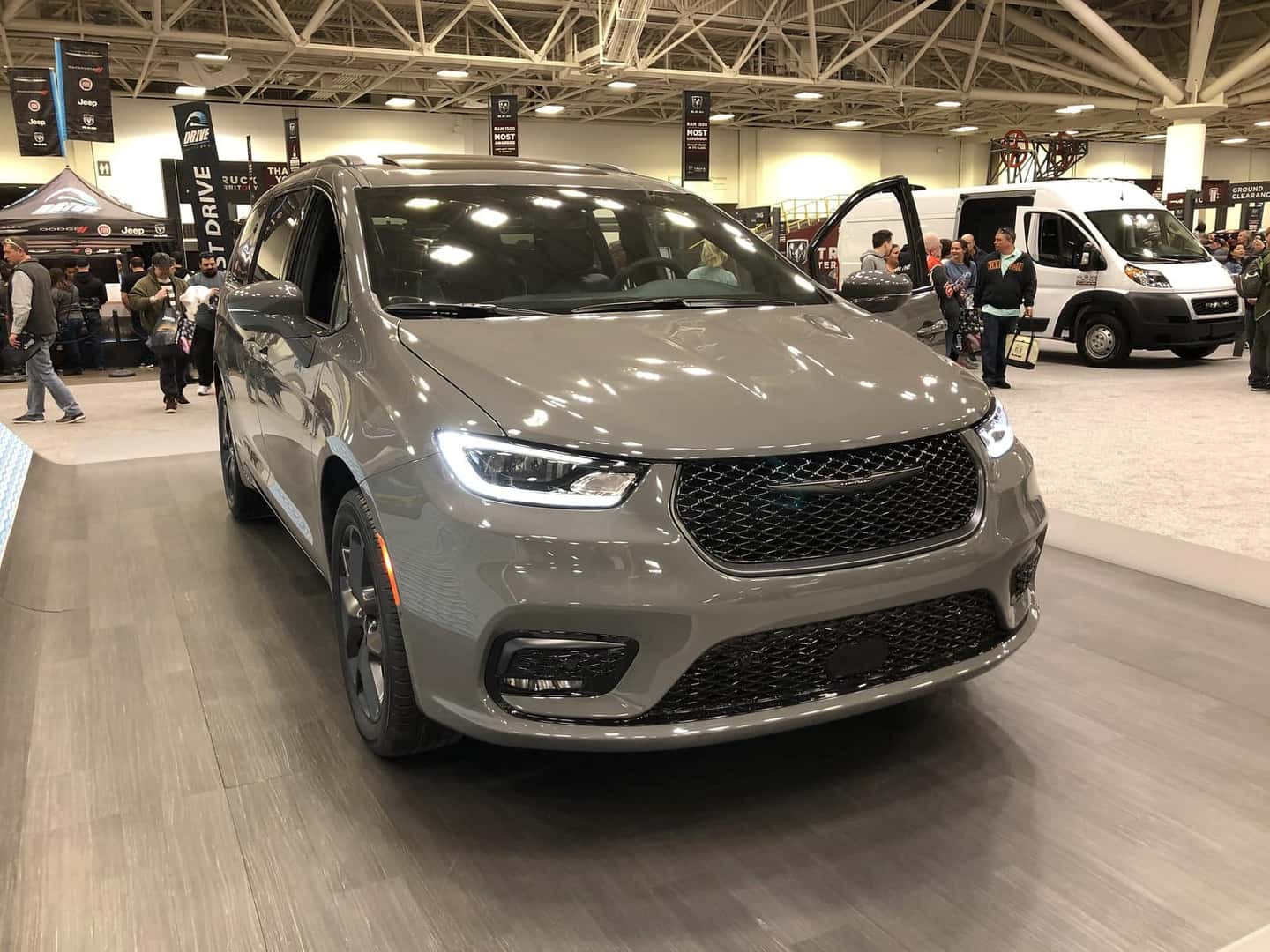 Back in 1983, we witnessed a transportation revolution with the introduction of the minivan. Dodge/Plymouth introduced two of the most innovative vehicles to carry families for the ride, as well as laying down a full sheet of plywood with the second- and third-row seats removed.
There were a lot of innovations that were introduced on our minivans: two sliding side doors, Stow N' Go seating, a plug-in hybrid driveline, and even all-wheel drive.
The Chrysler Pacifica has been a huge part of our minivan story. It brought back striking design and passenger comfort and technology to our iconic family vehicle. This story continues with even greater innovation and design that will continue to put the Pacifica out front for years to come.
The 2021 Chrysler Pacifica will arrive later this year to Superior Chrysler Dodge Jeep Ram. It will continue to be the Twin Ports' premier choice in family transportation.
There's plenty of news to share about the 2021 Pacifica. First and foremost, we now have the return of all-wheel drive to the minivan lineup. Customers have been asking for this, and Chrysler will now deliver on making sure they can get through the challenging weather that Minnesota brings year-round.
This system works when wheels lose traction on ice or snow. Pacifica's AWD system automatically activates the transfer of all available engine torque to the wheels with more traction. The power transfer unit and rear-drive module automatically disconnect when AWD is not required, stopping the drive shaft from spinning. This is a class-exclusive feature that reduces driveline drag and improves efficiency.
In fact, this all-wheel drive system is so compact and innovative that you can have Stow N' Go seats equipped with AWD Pacifica models.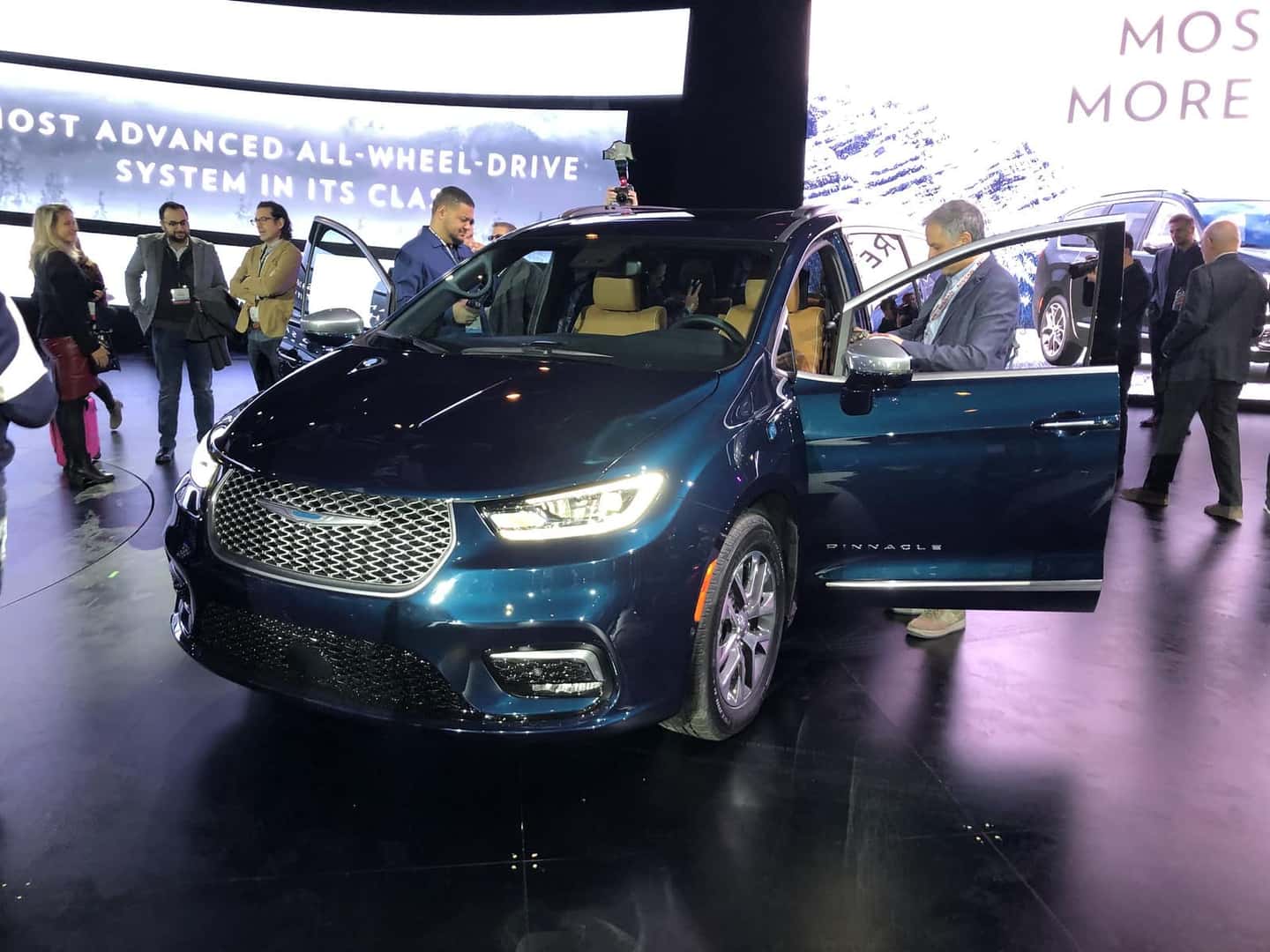 Secondly, we are happy to see an all-new look. The front end may remind you of minivans before, but it adds more elegance with a deeper grille and larger headlights up front. The rear taillights have been reworked with a new LED strip connected both sides of the rear end. You might say that it almost looks like an SUV or a crossover!
Technology is a huge part of the 2021 Pacifica story. It will be the first vehicle to offer UConnect 5 – our enhanced infotainment system that builds upon one of the best systems in the business. It now offers fast processing speeds, an improved interface, and additional connectivity with Alexa and wireless smartphone connectivity — all through a 10.1-inch touchscreen.
In terms of safety, the Pacifica is already one of the safest vehicles in its class. However, the 2021 Pacifica will now feature 14 new-as-standard safety features, including new LED lights and new Pedestrian Automatic Emergency Braking (PAEB).
There will be four models available on the 2021 Pacifica – Touring, Touring L, Limited, and the all-new Pinnacle. The Pinnacle will become the most luxurious minivan ever made. The Pacifica Pinnacle is loaded with luxury features and content, including quilted Caramel Nappa leather seats in all three rows and unique matching lumbar pillows in the second-row captain's chairs. Pinnacle model interior delivers a new integrated Ultra console — the most functional center console in its class — aesthetically redesigned to flow into the instrument panel. Lastly, the Pinnacle model offers best-in-class total storage of 227.6 liters – enough to store 60 gallons of Wisconsin milk.
Don't forget — the Pacifica will also come with a 3.6-liter V6 or a Hybrid version, capable of up to 80 MPGe.
Due to arrive in the third quarter of 2020, the new 2021 Chrysler Pacifica will become your newest standard in family transportation in the Twin Ports. Contact us at Superior Chrysler Dodge Jeep Ram to become the first owners of the all-new 2021 Pacifica – with all-wheel-drive!