Go Overlanding With MOPAR Parts and Accessories For Your Ram, Jeep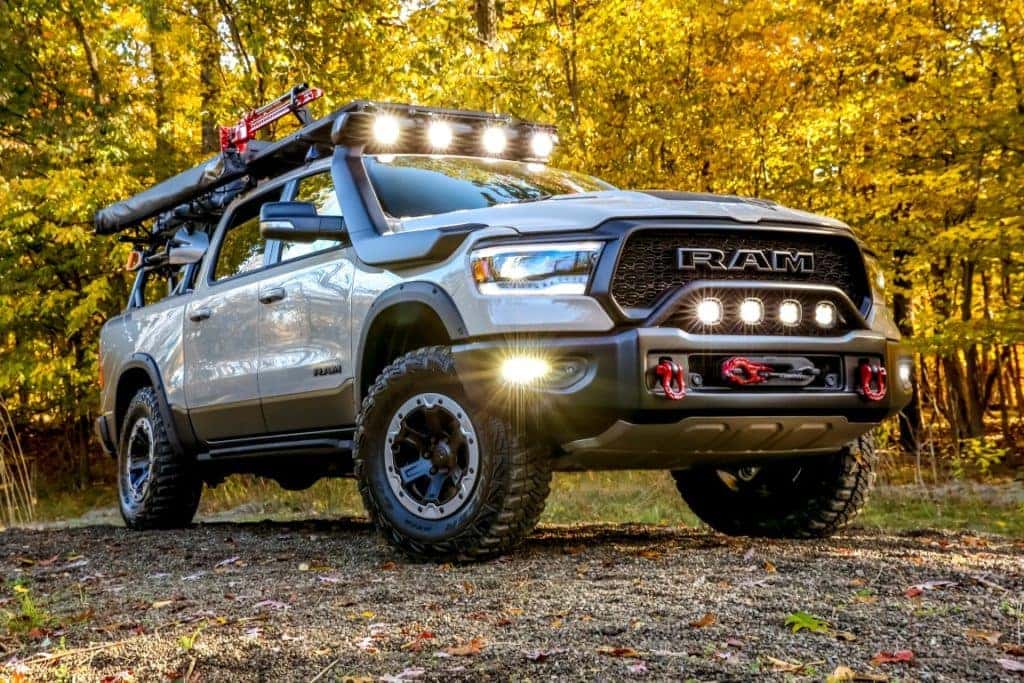 Every November in Las Vegas the annual Specialty Equipment Marketing Association (SEMA) show showcases the latest in vehicle parts and accessories for customers wanting more from their current ride. MOPAR is there every year showcasing our latest for our Jeep and Ram customers to customize their rides with thousands of options for optimal individualization.
How MOPAR presents their ideas at SEMA is through taking our current lineup and creating a rolling showcase of what's possible to fit your lifestyle with your chosen vehicle.
This year, MOPAR presented two different concepts – a Ram 1500 and a Jeep Wrangler. Each one provided a canvas to showcase ideas on making the overlanding experience better in a MOPAR vehicle.
For example, MOPAR took a Ram 1500 Rebel and made it into the OTG (Off the Grid) Concept. Our most capable full-size half-ton pickup truck can tackle the trails of Northern Wisconsin, Minnesota, and the Upper Peninsula with its excellent suspension set-up and a choice of power – including the EcoDiesel engine – to get you where you want to go.
In the Ram 1500 Rebel OTG Concept, MOPAR added a two-inch lift kit, beadlock wheels and 35-inch Goodyear tires for greater grip on many surfaces. MOPAR did not stop there. They also added a front bumper with integrated winch, a larger grille with flow-through R-A-M badging and a functional snorkel air intake to improve off-road capability and performance. Front- and rear-wheel flares and step assist rock rails have been installed to protect the vehicle while traversing rough terrain. A concept rear bumper, adapted from the Ram 1500 Tradesman, improves the departure angle of the truck by relocating the exhaust.
Helped by Ram's unique multifunction tailgate with 60/40 split swing-away doors, the bed of the truck has been accessorized to offer versatile utility for extended adventures.
A bed rack system fits atop the truck bed, carrying a collapsible rooftop tent, which can be accessed via a stowable ladder. Enhancing the overlanding experience, inside the truck bed there is a retractable battery-powered cooler and kitchen unit with a gas-powered stove and sink with an on-board water system. An added rack structure is mounted above the cab to provide additional storage space for tools and equipment.
A solar panel set, which can be deployed at any moment to generate electricity, and a backup power supply eliminates the need for a gas-powered generator, freeing cargo capacity. A concept hide-away bed step in the rear makes loading and unloading easier. The concept truck is also equipped with an on-board air compressor in the bed cargo area.
For vehicle recovery and extraction, the OTG is equipped with an integrated front bumper winch, traction mats attached to the rack system, and a high-lift jack for uneven ground mounted on the top of the cab. To make the dark campsite brighter while night camping, LED off-road driving lamps are mounted on the front bumper. Also, supplemental LED backup lamps have been incorporated into the rear bumper and task lighting has been attached to the rear rack system for nighttime campsite illumination.
While the Ram 1500 is already a great pickup truck for work and play, the parts department at Superior Jeep-Ram can help you take your Rebel to the next level with available MOPAR accessories as listed above. Our service department can help you put these on to your Ram 1500 Rebel, as well.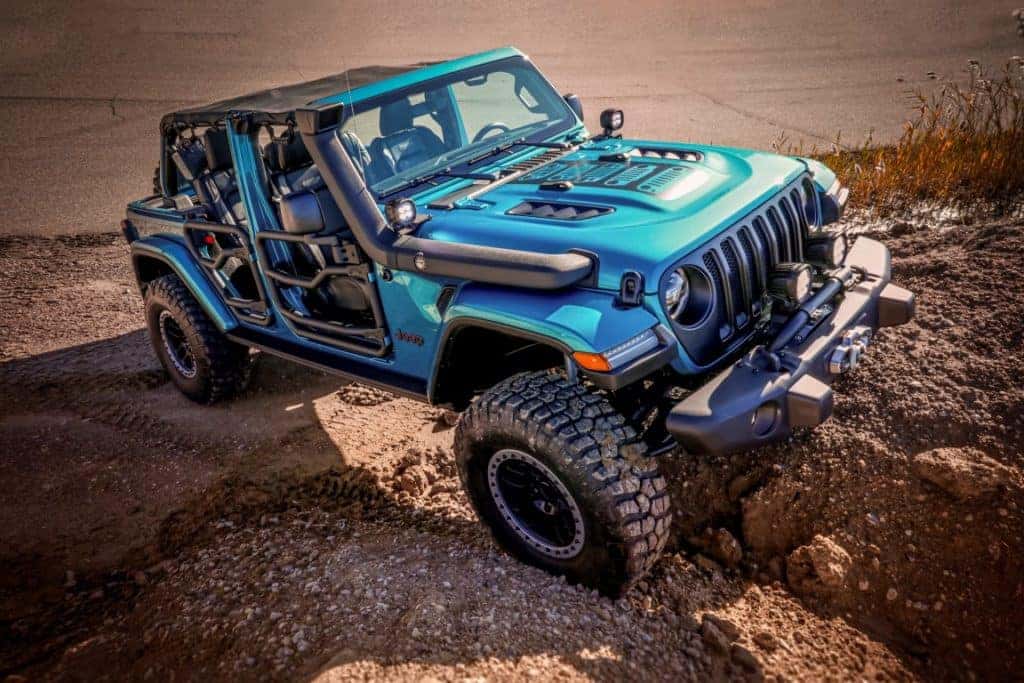 MOPAR did not stop with just the Ram 1500 Rebel. They added more than 200 accessories for the Jeep Wrangler. MOPAR showed off a concept based on the Jeep Wrangler Rubicon accessorized with concept tube door mirrors and door skins. The vehicle also features a one-piece stamped steel front bumper with integrated fog lamps, tow hooks on the top and "D-ring" attachments at the bottom. The bumper is a Mopar production part and currently available to consumers. The vehicle is also equipped with a two-inch lift kit, Mopar cold-air intake and Mopar Warn winch kit to showcase some of the customization options that are only possible in the Jeep Wrangler.
The parts department at Superior Jeep-Ram is your source for MOPAR parts and accessories for your Ram or Jeep. If you're ready to take your ride to the next level, contact us and we will make your dream come true!