Electric Jeep models are on the Horizon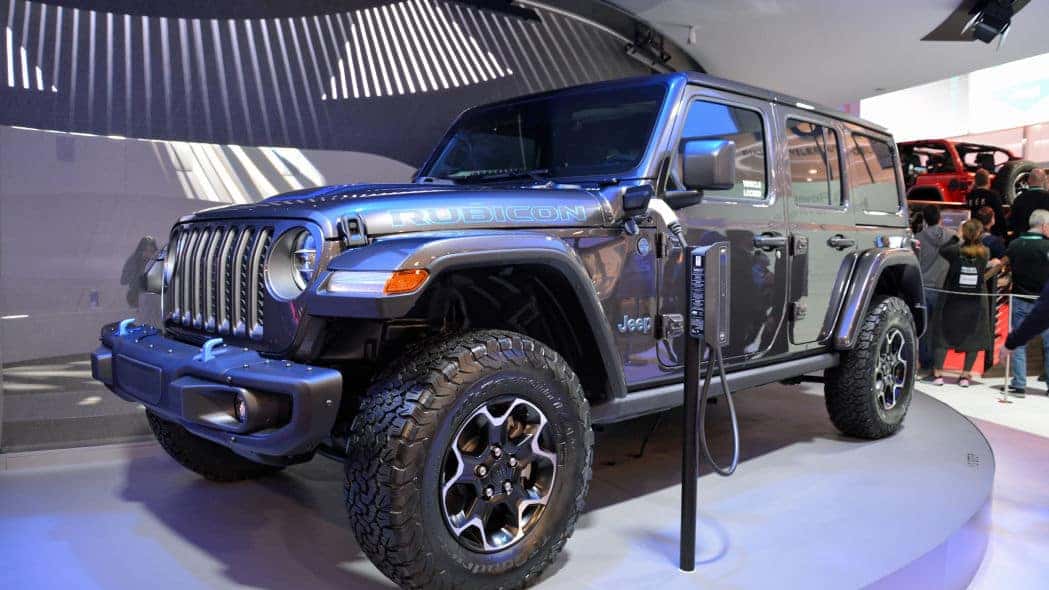 At the 2020 Consumer Electronics Show (CES) held in January in Las Vegas, the company showcased a few new cool things featuring the Jeep® brand, including electric vehicle technology. It continues Jeep's 80 years as a brand leading 4×4 technology.
Jeep electric vehicles will carry the all-new "Jeep 4xe" badge, as well as offer electrification options on all models by 2022.
A hundred years ago, the first car radio appeared in vehicles. Since we know Jeep® customers are loyal to the brand, and since the CES is focused on electronics and technology in and of itself, it is the perfect time and place to display the newest tech that FCA is in the process of developing.
At present, Electric vehicles, self-driving cars, and constant connectivity are hot topics in the automotive industry. These Jeep® models are perfect in displaying all the accomplishments that the brand has been working on.
There will be three new plug-in hybrid electric vehicles: the Jeep® Wrangler, Renegade and Compass, which will be debuting at the Geneva, New York, and Beijing auto shows.
Jeep 4×4 Adventure VR Experience
Additionally, there will be a fun new virtual experience. Attendees of the show will be able to take a ride in a simulated 4×4 journey, using the terrain of Moab, Utah (entitled "Hell's Revenge") which is one of the most popular off-road places for Jeep lovers to get the experience of riding in one of these new vehicles. Plus, there will be able to get a first-hand look at what it's like to drive in one of these new Wrangler 4xe models.
Airflow Vision Concept
Airflow Vision is a sculptural design concept which envisions the next generation of premium transportation and user experience (UX) by considering how the driver and passengers interact with advanced technologies. It plays a significant role and will be an exciting experience for participants.
Inside the cockpit of this concept vehicle, "passengers" will have a fantastic feeling of what it will be like to ride in one of these Jeeps. With calming lights, premium suede and leather upholstery, and comfortable seating, it will enhance the virtual experience like never before seen.
At Superior Chrysler Dodge Jeep Ram, we expect these models very soon on our lots. So come on in anytime, and/or make an appointment to take a test drive on one of our existing models. We look forward to seeing you!